Ship's Husbandry
Ship's Husbandry
Seaward Marine Corporation provides consulting and commercial diving services for all facets of ship's husbandry (the inspection, maintenance, and repair of underwater hull and hull appendages of waterborne ships, submarines, tugboats, and other watercraft). Typical services include:.
• Emergency blank, plug, and cofferdam installation
• Rudder removal and installation
• Habitat installation
• Screw removal and installation
• Underwater inspections including video and still photography
• Bow thruster removal and installation
• Stern tube wraps removal and installation
• Un-fouling of vessels' running gear
If you are interested in contacting Seaward Marine Corporation online,
email or phone please refer to the links below.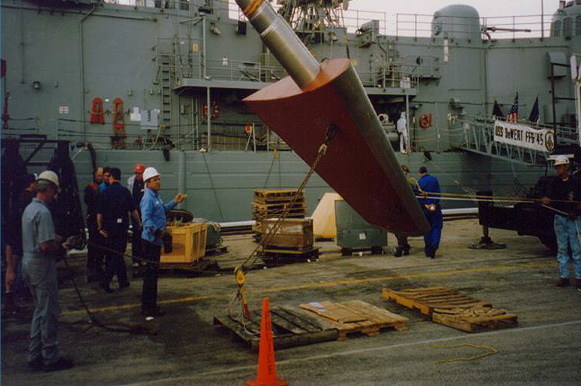 Seaward Marine Corporation ensures nondiscrimination in all programs and activities in accordance with the Title VI of the Civil Rights Act of 1964. If you need more information or special assistance for persons with disabilities or limited English proficiency, contact our Human Resource division at (757) 558-3939 (TYY/TDD users, call 711) or email info@seawardmarinecorp.com